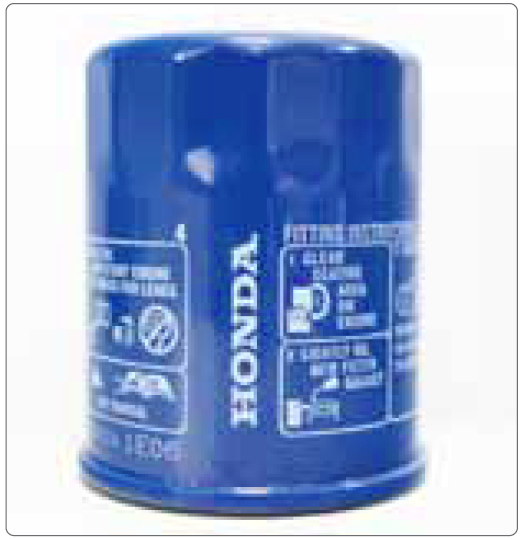 Servicing is incomplete if you change your engine oil without using a genuine Honda Oil Filter
A clean oil helps to reduce the friction that causes engine wear and prevents sludge build-up can cause engine damage.
The friction inside the engine creates unwanted substances like metal powders, sludge and carbon fouling which can blend together with the engine oil.
The Honda Genuine Oil Filter will allow circulation of clean engine oil by filtering off all the above unwanted substances which leads to enhanced performance.